| | | |
| --- | --- | --- |
| | THE BAND | |
Cathy Faber
Cathy Faber loves to sing and play Western Swing and Retro Country Music that folks can listen & dance to.
A  Seattle Washington native, she was the founding member of the cowgirl supergroup, "Ranch Romance", and also fronted a six-piece bluegrass band called "New Tradition". In 1989 Cathy was happy to land the job as female vocalist in Portland Oregon's Bob Wills style 13-piece Western Swing Big Band, "Ranch Dressing". After that band dissolved, Cathy stopped performing for over ten years. It wasn't until after she and her husband moved to New Mexico that she got involved in music again. Inspired after a week at Johnny Gimble's Swing (music) Camp in Taos, NM, Cathy studied and purchased an upright bass, and soon found herself in demand as a vocalist and bass player in the Country and Western Swing Bands in the area. In 2005, Bill Hearne brought her on as part of the "Bill Hearne Trio", and "Bill Hearne's Roadhouse Revue", where she played steadily, touring Roadhouses and Festivals in Colorado, Texas, and New Mexico through December 2008. The experience with Bill, playing three to five nights a week for over three years, gave Cathy a true appreciation for classic Country music, and for the people who love to dance to it. In 2010, she formed "Cathy Faber's Swingin' Country Band", as lead singer and upright bassist with Augé Hays on pedal steel and lead vocals, George Langston on acoustic and electric guitars and harmony vocals, and Britt Alexander on drums.
They punch out great versions of Western Swing, Retro Country, and Blues/Folk/Rock covers that were never over-played on the top 10 radio stations. Cathy's smooth vocals, taste in music, and the whole band's contagious sense of fun set them apart as one of Northern New Mexico's most enjoyable dance bands.
See photos from Cathy's past bands.

Dave Devlin
Dave Devlin plays lap steel, telecaster and resophonic guitar with the band. Dave hails from the great state of New York, where he says as a kid, he learned to play guitar from his uncle when he crashed on the family couch for awhile. Dave has played and recorded (still does) with many of the finer bluegrass bands in New Mexico since he moved here over 20 years ago. During the day, Dave works as a scientist at the Labs in Los Alamos, and much of the rest of the time he's practicing or performing on many different instruments, which include acoustic and electric guitars, mandolin, lap steel guitar, banjo, and resonator guitars.  The dancers will tell you he is exciting to watch, listen, and dance to. Cathy will tell you he is very fun to be in a band with, and is a nice addition to our sound.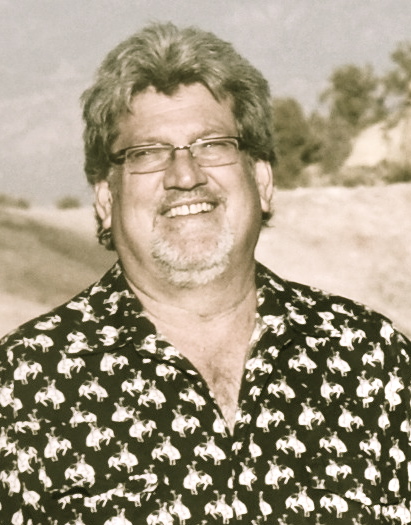 Chris Carpenter
Chris Carpenter holds down the rhythm section with Cathy and is the newest member of our band.
Chris grew up in Corrales, NM and played with many local groups such as DJ Cookin, Dave Ain't Here and Cisco Duck. He moved to Southern California area and played with several local bands there, where he had the opportunity to open for up-and-coming artists including Garth Brooks, Alan Jackson, Vince Gill and many others. In 1992 he joined a Nashville-based band and toured most of the United States and all of Canada. Chris returned to New Mexico to help his father build a house in the Jemez mountains and fell back in love with his home state. Since he's been back, Chris has played  drums for many bands including Holly Dunn, Suzy Bogguss, Hal Ketchum and now Cathy Faber's Swingin' Country Band.

Sherman Allen
SHERMAN ALLEN Cut his teeth in Dallas' fertile blues scene of the 1970s. The records of Asleep At The Wheel and Commander Cody had almost the impact that The Beatles had made ten years earlier. Early George Harrison, Carl Perkins, Scotty Moore, Bill Kirchen, Chuck Berry… The allure of Twangy Guitar was powerful. In the 1990s, Sherm formed "The Pipefitters With Lou Diamond Phillips", an outfit that played "The World and Elsewhere", including Farm Aid. In recent years, his Los Angeles band, The Cats-A-Renos, hosted a weekly jam at Hollywood's Pig n Whistle, where a long list of stars dropped in to have fun on a night off. As EP of the upcoming "The King of Clubs: A Tribute Album Dedicated to the Music of Bugs Henderson", Sherm played guitar for Ray Wylie Hubbard.
His Day Gig is acting. A stint on A & E's hit series LONGMIRE led to three more NM movie roles, so it's bye-bye Hollywood, hello Santa Fe.
Meeting Cathy Faber, and joining her Swingin' Country Band, fulfills a lifelong dream. Soulful Western music, with its sweet melodies, gorgeous instrumentation, and Cathy's voice…It don't get better than this!