| | | |
| --- | --- | --- |
| | PAST MEMBERS | |
Sherman Allen
SHERMAN ALLEN Cut his teeth in Dallas' fertile blues scene of the 1970s. The records of Asleep At The Wheel and Commander Cody had almost the impact that The Beatles had made ten years earlier. Early George Harrison, Carl Perkins, Scotty Moore, Bill Kirchen, Chuck Berry… The allure of Twangy Guitar was powerful. In the 1990s, Sherm formed "The Pipefitters With Lou Diamond Phillips", an outfit that played "The World and Elsewhere", including Farm Aid. In recent years, his Los Angeles band, The Cats-A-Renos, hosted a weekly jam at Hollywood's Pig n Whistle, where a long list of stars dropped in to have fun on a night off. As Executive Producer of the upcoming "The King of Clubs: A Tribute Album Dedicated to the Music of Bugs Henderson", Sherm played guitar for Ray Wylie Hubbard.
His Day Gig is acting. A stint on A & E's hit series LONGMIRE led to three more NM movie roles, so it's bye-bye Hollywood, hello Santa Fe.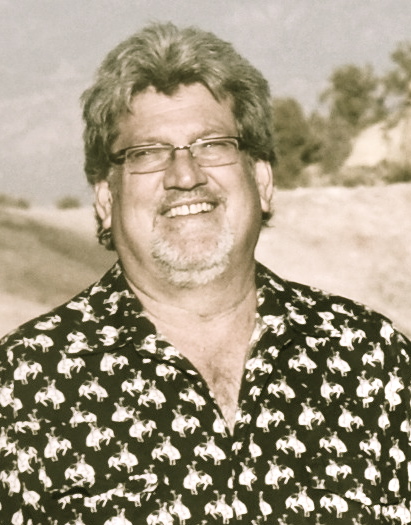 Chris Carpenter
Chris Carpenter has been holding down the rhythm section with Cathy since August, 2012.
Chris grew up in Corrales, NM and played with many local groups such as DJ Cookin, Dave Ain't Here and Cisco Duck. He moved to Southern California area and played with several local bands there, where he had the opportunity to open for up-and-coming artists including Garth Brooks, Alan Jackson, Vince Gill and many others. In 1992 he joined a Nashville-based band and toured most of the United States and all of Canada. Chris returned to New Mexico to help his father build a house in the Jemez mountains and fell back in love with his home state. Since he's been back, Chris has played  drums for many bands including Holly Dunn, Suzy Bogguss, Hal Ketchum and now Cathy Faber's Swingin' Country Band.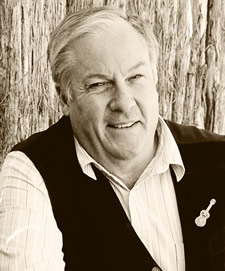 Augé Hays
Augé Hays has played with a variety bands around New Mexico over the last 30 years. Most of the time, he can be seen off to the side of the stage playing steel guitar or harmonica and maybe singing a song or two. Augé is also known for his work as a recording engineer. As a sideman, session player and engineer, Augé has enjoyed working with some remarkable songwriters and performers. Augé derives a great joy from music by balancing the performing of his own music with the interaction and camaraderie of working with other musicians.
We wish Augé all the best as he takes advantage of gainful employment in Plano, TX. His warm, friendly, outgoing nature was a big part of the band, and we'll be hard-pressed to find another person who can quite fill the role of "chick magnet" as Augé did.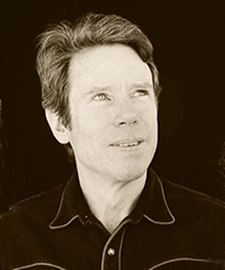 George Langston
George started taking guitar lessons in the 5th grade, gave it a rest for a few years, and picked it up again in high school where he played folk, rock & roll, and blues music. After seeing a Doc Watson concert, all efforts evolved into playing bluegrass. Once out of high school, George got a job playing with a local Bluegrass and Country/Western Swing group, which required him to start working on electric guitar. Playing music was paying the rent and bills for George in the early 70's in the Hudson Valley of upstate New York, so he decided to wait on going to college.
In 1976, George found himself in New Mexico, playing around the Santa Fe area in Acoustic and Country Swing bands at such famous local landmarks as the Golden Inn, The Line Camp, and The Country Squire – all now extinct. He moved to Texas for a year and rode the "Progressive Country" wave for a while in Austin, Dallas, and San Antonio before returning to New Mexico.
George moved to Albuquerque and played with numerous Country and Western Swing bands throughout the Southwest. Eventually he decided to get a "real job" and pursued an Electrical Engineering degree at UNM. This turned into a career and left little time for playing music for many years. In 2011, the company he worked for moved to California, leaving him freer to play music again. When George is "on fire", it is not unusual to see several of the dancers stop dancing and stand in front of George to watch him play.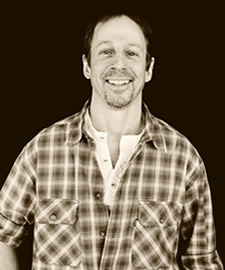 Britt Alexander
Britt Alexander has been playing the drums in New Mexico for the past several years in a variety of musical contexts. His musical odyssey began over 40 years ago, as a student of the Kansas City Symphony's timpanist and later with jazz drummers of the highest caliber in his home town of Kansas City to New York City, from where Britt relocated to Santa Fe about 5 years ago. A two time resident of Santa Fe, Britt began here in the 1980s upon graduation from the University of Kansas, upon which he pursued a career as a media executive in Santa Fe, Kansas City, Chicago and New York City.

Photography credit: Anne Staveley